___________________________________________________________________________________________________________________________ Angelika is a rare gem! She is an expert at assisting you in aligning your physical and non-physical Self. A true soul alchemist, she is the counselor that you have been searching for!! I have had the pleasure of co-creating with Angelika for the past 16 months. Her depth of knowledge of Astrology, counseling, and her own life experience was the missing link for me. Her support and insight regarding the unseen influences on my personality and psyche have supported and successfully navigated me through a narcissistic boss, a lawsuit, and the recent passing of a loved one. Presently, my family is embarking on an incredible journey of moving to another country. Angelika is proving, yet again, to be an outstanding resource for this next step in my spiritual evolution. Angelika is both flexible and generous with her time and schedule which is especially beneficial for this busy mom of young twin girls! Say "Sayonara" to uncertainty and book a consultation with Angelika to take advantage of her amazing services!!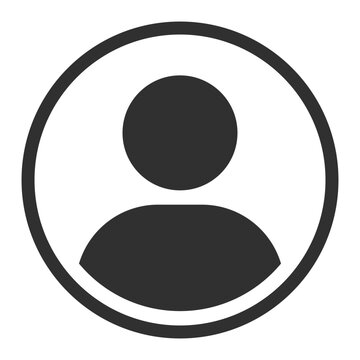 I started working with Angelika a few months ago, at what has turned out to be a fairly significant transition point in my life. I thank the universe I found her when I did! Her boundless enthusiasm and clear passion for astrology are matched only by her depth of knowledge. I felt that I was in a safe pair of hands. The combination of her astrological skills with the reliable coaching tools she has developed means that I have gained so much out of my time with her; allowing me to strengthen those aspects that needed to be brought into awareness and strengthened, and letting go of the outdated, or those parts which were never mine in the first place! I am feeling so much more empowered and positive about moving forward from here. Thank you, Angelika! 
I recently had a reading with Angelika….It was FANTASTIC! It's hard to pinpoint what I enjoyed most – the accuracy was spot on. Through the session, I was actually able to see myself – and walked away with an understanding of how I came to this world. Because of the clarity I received, I can now walk with more certainty and not be concerned about certain things. I can be more focused on my strengths and purpose. My energy level has shifted and I have a new appreciation and excitement for this season of my life. I'm breathing a bit more freely!
Thank you Angelika – your intuition, your approach, and your ability to discuss esoteric topics in a way that anyone could understand is simply…BRILLIANT. I'm looking forward to continuing our work together!
Working with Angelika has been such an uplifting experience. Her extensive knowledge in both Astrology and Psychology brings together insight and information like no other. With her help and guidance, she has brought me the clarity and inner growth I needed to improve my life, be a better person and mother. 
She's also helping me with my Astrological journey. Angelika has the kindest soul and is very easy to talk to. She makes herself readily available for any questions or issues that may arise no matter the hour. I am extremely grateful to be working with Angelika as I'm sure anyone would!
Hayley Colt, Toronto, ON, Canada
Working with Angelika was truly a privilege! She provides a wealth of wisdom and insight based on her field of study and skills acquired through lived experiences.
She exudes positivity and approaches the client´s needs with deep understanding and action oriented strategies to goal setting and problem solving. I only wish I could work with her more often!
BeNAy Dyor, BRISBANE, australia
Angelika has opened my eyes to the world of Psychological Astrology. Her extensive knowledge of the cosmos and its impact on us is incredible. I recently had the privileged of Angelika's interpretation of my birth chart. I had no idea what to expect but found the reading insightful, encouraging, and at the same time validating of the path I have chosen in my life. There were things from my past that came up that were totally spot on too. 
If you are into Astrology and want to work with a passionate, wise, expert in the field, I highly recommend Angelika Matev.
I found Angelika through an astrological group on Facebook. After reaching out and discussing options, I decided it was in my best interest if I began working with Angelika. Her insight on astrological psychology is unmatched—I feel like I'm talking to someone who has known me my whole life! Working with someone who details your personal patterns and traits through your birth chart is everything I've wanted—it's truly the greatest tool. Angelika was the best choice to help guide me to self-improvement and inner work. I feel so lucky to have her!
Fiona Hall, SYdney, Australia
I recently employed the services of Angelika Matev for a natal chart reading. There is nothing vague to Angelika's readings! She was able to accurately see and interpret my history and expertly guide me to focus on areas of my strengths. Her ability to interpret and articulate her findings has helped me to find clarity around life purpose and direction, which has alleviated some of the scattered thought patterns I'd been experiencing.
I have all confidence that if you're feeling a lack of direction, scattered or unsure about your future or purpose, Angelika is the person to steer you toward a path of clarity and certainty.
Elaine Carpenter, IN, USA
I had a wonderful synastry reading with Angelika! She was obviously very intuitive and perceptive. Her application of psychology in her readings makes her style very unique and inspiring. She not only helped me identify my issues but gave me practical, straightforward insights and advice on how to handle those issues. I really appreciate Angelika's reading and I look forward to working with her again. 
The idea of an astrologer who combines psychology completely intrigued me and Angelika exceeded my expectations. Her reading of my birth chart was spot on, it was as if she had always known me! We also had a few coaching sessions which gave me great insight and helped with my personal growth. I highly recommend Angelika!
The stars really aligned and gave me a great gift in finding Angelika. While meeting online through a love of astrology, enrolling into her coaching program has been one of my greatest investments. She is able to really tap into the person that I am, with my hopes and fears, and give me practical, useful, targeted, helpful, heartfelt advice to better myself and my life. She offers this from a real place of understanding and no judgement. Angelika's program is very unique, and it has been very effective for me in taking steps to produce changes to experience more positivity, joy, and fulfillment in my life. She's also a wonderful teacher that has a way of making astrology come to life, opposed to just words on paper. She makes concepts easy to understand and shares great knowledge in a tangible and practical way. Working with Angelika has been such a wonderful experience that I am very grateful for.
I had a full birth chart reading with Angelika. She affirmed a lot of aspects about myself and my past that I had been questioning and doubting. She empowered me to embrace my history, my personality, and more closely identify traits and tendencies that I could lean into and get more out of life. She clearly has a gift for seeing into the individual, their story, and setting a foundation for self-development and growth! 
I am so happy I am working with Angelika- in the very first session she told me things that I've been trying to figure out about myself for months just by analyzing my chart. I feel very strongly that she will help me with extreme inner growth as well as help me in my astrology journey. She's easy to talk to and has a sincere warmness that you can feel right away. 
Lori stephenson, ON, Canada
I am a seeker of insight, knowledge and understanding and find that it comes in many forms and channels. A friend of mine recommended Angelika and I'm so grateful.
I have a much deeper appreciation of my astrological chart and can see so many themes reinforced.  Angelika zoomed in on a couple of interesting aspects and I immediately understood an area where I have been blocked and a bit stymied. I know can focus on how this shows up in my life and more actively address it. I feel enlightened and energized.  I highly recommend working with Angelika.
Working with Angelika has been a great investment and I look forward to continuing with the coaching program. She is knowledgeable, experienced and personal, she believes in seeing a person's greatness. The ability to blend both the astrological aspects and real-life experience in a conversational style allowed me to be really honest with different aspects of myself and with neutrality see more clearly what my motivations and drives have been seeking.  It has been very powerful and shifted my perspective on major life experiences. She insightfully asking exactly the right questions that apply to my life. An honest assessment of chart based on strengths and weaknesses.  I feel the space to start making the right decisions for myself and start taking better care of myself.  Grateful for the opportunity to work with someone who is all in from the very first call!  
I met Angelika on an astrology site in July of this year, and I am so blessed that I did!
I wanted a quick overview of my birth chart so that I could identify and deal with a problem I was experiencing. Angelika's analysis unlocked the blueprint. the tapestry of my entire emotional life providing me with an intensive study that was superb!
My intuition told me this was the enlightened person whom I wanted to guide me through much needed inner work. You can share thoughts, insights, secrets and even a fun laugh with Angelika.
She has a gentle approach discussing hard aspects and offers sound practical advice. Her astrological knowledge and delivery of its vast content is exquisite. Her overall knowledge in general is amazing! Angelika is so smart and imparts it with genuine humility. I really appreciate that about her. I am so glad the Universe has brought us together! With Angelika, I have a wonderful Faithkeeper, a trusted advisor and astrologer as well as a good friend!
I have always wanted to work with an astrologer (especially psychological astrology) and also a life coach. 
I didnt know it existed in one person until I found Angelika. 
My intuition said I could trust her and she was the person for me. I was right! 
I needed a holistic approach to my healing, empowerment and creating the life of my dreams. Angelika's coaching has already really helped me move forward in just a few sessions. She works with your birth chart, finding the key psychological themes and how to heal and empower yourself. She gives homework and the sessions are very deep and powerful!
Angelika supports me in becoming aware of my limiting beliefs and places of healing. This has helped me move through them so I can become the person I am meant to be. I have so much love and appreciation for Angelika and wouldn't be where I am without her.

I met Angelika at a point in my life when I felt I needed some guidance on what steps to take next. I felt caught in a cycle of stagnation and needed to break free of it. I was in desperate need of some spiritual guidance and that's when she materialized from the universe. Out of the darkness she emerged with a torch and lead me through the maze of my mind, with her wisdom in astrology.
She explained each of the aspects that make up who I am, and brought a much clearer understanding to why, for example, I romanticize everything, why I seemingly always feel lost, what I need to do to be more assertive and self -loving, and what kind of career would be satisfying for an empath such as myself. In such a short period of time I managed to use the tools she gave me, became more confident and as a result was able to improve some aspects of my work life!
More than that, we talked about different holistic approaches to aid in my physical and emotional well-being, joked about daily life happenings, and related on a plethora of topics.
Angelika is a wonderful healer with a great sense of humour and has a kind and gentle approach. She is an extremely generous teacher and truly believes in what she does! If you are looking for a genuine guide to help you discover yourself, heal and grow as a person, Angelika is here for you!
Carlos Rivero, Valencia, Spain
Working with Angelika was immensely valuable for my personal development and career goals.
With her fascinating abilities to guide and coach, along with her empathy, charisma and listening skills, Angelika provided me with the tools I needed to complete this exciting self-discovery journey and achieve real inner growth.
Her knowledge and skills helped me tremendously to successfully navigate different life changes I had to go through, at both personal and professional level.
After my sessions with Angelika I felt empowered and even more confident to make the right decisions for my future. Her erudition and vast knowledge of the world have made our sessions a truly delightful experience!
I recommend Angelika to anyone who is looking for a guide to reach the top of their personal Himalayas!!
My Sessions with Angelika have helped me to understand many deep truths about myself. This exciting journey was extremely useful in the process of my self-discovery. I felt as if everything within me was a puzzle and she was masterfully guiding me and showing me how the pieces fit together so I was able to see my inner world and its reflection in my outer reality.
The inner work we did together helped me connect with my own self like never before. I have been able to clearly realize which aspects of my being I needed to work on and taught me the vital importance of self-love and the shifting of perspective about some issues I needed to resolve.
Angelika has a great ability to use metaphors and stories that enabled me to grasp well the meaning of different concepts and ideas, related to my life story. Although some topics we discussed were deeply personal and sensitive, she always approached those with delicacy and the utmost respect which made me feel understood and supported at a profound level.
The astrological analysis of my birth chart combined with some psychological insights surprised me with the accuracy and amazing revelations, way beyond my initial expectations as I was quite skeptical about this part of our work together. Thanks to my sessions with Angelika I was able to see my life and myself in ways that has helped me grow, change and improve many aspects of my story, including my love life, career goals and the ability to enjoy life to the fullest!
I recommend Angelika as an Astrologer and a Life Coach to anyone who is looking to reconnect with their true self, become the person they always wanted to be and enjoy the life they always wanted to have!
Marga A.T., Valencia, Spain
Working with Angelika has been an extraordinary experience that has exceeded all of my expectations!
Our coaching sessions provided me with clear guidance, amazingly useful methods to approach the issues in my life, along with a new mindset about my future. The most valuable parts for me were the relief I felt, the clarity I found and the highly increased sense of confidence I gained as a result of our work together!
Angelika is a remarkable person and a great professional. Her coaching style is a wonderful combination of understanding, warmth, competency and efficiency! Her knowledge and skills in the field of astrological psychology and coaching are outstanding; she delivers her insights and guidance in a way that is both engaging and friendly. Her personal wisdom has been a real inspiration for me and helped me move from a dark place of insecurity and negativity to a confident state of being!
Angelika has a great way of guiding and motivating and of providing invaluable support through her services, all of them illuminating, inspirational and empowering. She really has a gift, a precious talent for coaching and for helping others become the best version of themselves!
I strongly recommend Angelika as an astrologer & Life Coach as the sessions I had with her have been a unique experience that has allowed me to change my life and achieve real personal growth! Thank you so much, Angelika!!
Daniel Ibanez Garcia, Seville, Spain
Angelika has the outstanding ability to crisply see what is really going on within a person, and give the most suitable form of guidance each situation requires, especially those related to life changes.
During my sessions with her I realized that even if you know yourself quite well, she's able to bring to awareness things you hadn't noticed before, and offer the right interpretation along with motivation to resolve a variety of issues.
She is creative, sensitive, original and empathetic: when speaking with her you can feel someone is really listening and is effectively helping you to move forward, in an authentic and enjoyable way!
Without a doubt, Angelika is a unique person, she´s like a unicorn as she brings the beauty and magic of her highly evolved being to the coaching sessions, to inspire and truly make a difference in her clients´ life.
I highly recommend her as a Life Coach and a Self-Development mentor!
Borja A. & Carolina S., Valencia, Spain
Angelika is an excellent coach and teacher!  She has helped us achieve significant progress in our personal life, relationship and career development, through her competent guidance and valuable insights!
She is a dedicated professional and a remarkable person!  We wholeheartedly recommend her services to anyone looking for a great life coach!
Alison Geitz, Burlington, ON, Canada
Angelika is a gifted counselor, skilled at combining her extensive knowledge of AstroPsychology and life experience with the client stories and concerns, to deliver powerful insight, deep understanding and clear guidance.
With care and empathy, Angelika provides in-depth analysis of the birth chart and supports her clients in the inner journey. Her coaching strategies allow the client to complete desired changes and transformation in relationships, career and life in general.
For anyone seeking personal growth and fulfillment, time with Angelika is invaluable!
Working with Angelika was an excellent and such a beneficial experience that came at the right time for me, such serendipity!
Angelika helped me to trust my instincts and know that I am anchored and on the best path for myself. She brings to the sessions deep astrological knowledge and uses an integrated approach, clear communication, personal experience, listening skills, use of real-life scenarios, and much more…She also provides different tools such as graphics, quizzes, and narrative techniques.
I'd definitely consider working with Angelika again and highly recommend her services!
Hayley Colt, Toronto, ON, Canada
Working with Angelika was truly a privilege! She provides a wealth of wisdom and insight based on her field of study and skills acquired through lived experiences.
She exudes positivity and approaches the client´s needs with deep understanding and action oriented strategies to goal setting and problem solving. I only wish I could work with her more often!